Community Outreach
VWMC Community Outreach is a community service offered to provide the opportunity for groups or individuals who may not have the means to attend our concerts.
Choir policy is for 5% of available seats for all VWMC managed concerts to be set aside and offered free of charge for this purpose. The Promotion & Public Relations Committee manages this program. They contact community agencies to offer this opportunity when we have a concert in their area and to provide tickets as requested. If you represent a Community group or you're an individual wishing more information about this complimentary ticket program, email us at [email protected]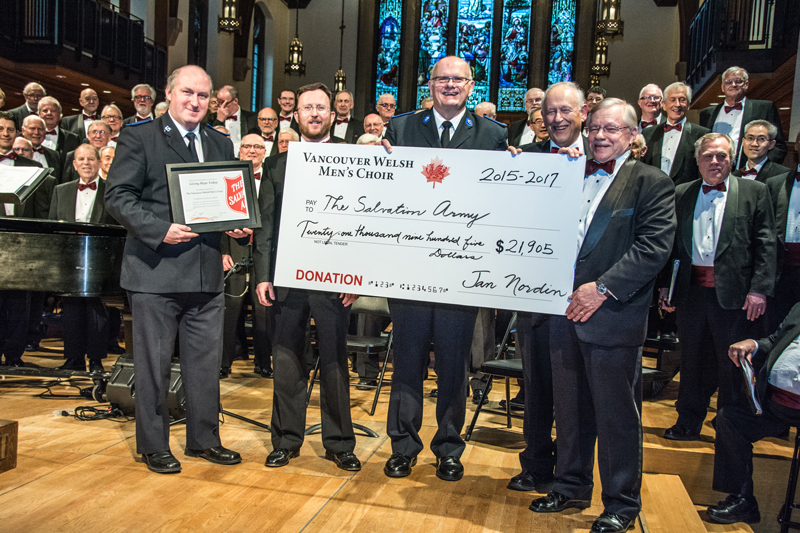 Vancouver Welsh Men's Choir Presents a Cheque to Salvation Army
Just before our CelticFest concert at Christ Church in Vancouver on March 17th, 2018, the choir was happy to make a presentation to the Salvation Army. The amount shown on the cheque, $21,905.00 was the proceeds from a series of concerts performed between 2015 and 2017. The concerts were made possible through the generosity of Bader Philanthropies.